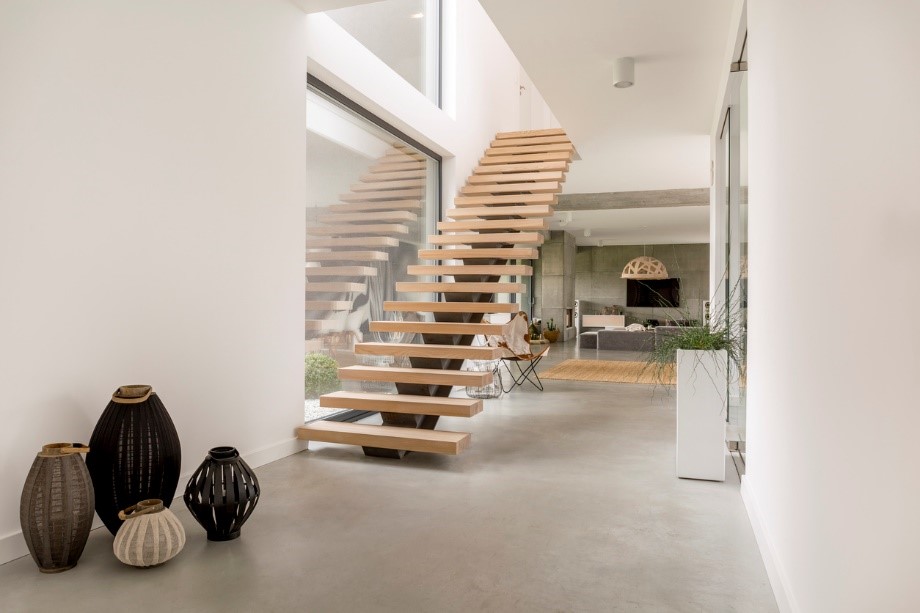 At Darcy Joinery, we believe every detail matters; elegance and innovation should blend seamlessly to create your dream home. We also understand your desire to transform your home into a space that reflects your unique style and personality. And, as homeowners ourselves, we appreciate the importance of creating a living environment that not only meets our functional needs but also brings us joy and inspiration.
Throughout our more than 30 years of experience, we have helped countless clients infuse their homes with unique designs, whether through windows, doors, period features, or staircases. So today, we're delving into the latter and exploring how we can help you create your dream home by installing a captivating wooden staircase design that adds personality and style to your living space.
Diverse Staircase Styles: A Reflection of Your Personal Taste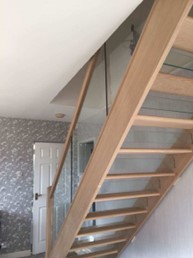 At Darcy Joinery, we believe every staircase should be as unique as the homeowner who commissions it, which is why we offer bespoke wooden staircases to suit any interior design aesthetic. Regarding design, the only limit is your imagination; our team is always ready for a challenge. We'll do our best to provide whatever you need to bring your staircase dreams to life. Our team often receives calls from clients turned away by other joiners for ideas deemed too out-of-the-box, but that's where we excel.
If you're looking for a unique staircase design but aren't sure where to start, we can use our experience and skills to provide inspiration and help you come to a decision. For those who appreciate timeless elegance, a curved staircase is the epitome of sophistication. Imagine the sweeping lines and graceful contours delicately crafted to transform a mundane space into a visual feast for the eyes.
Alternatively, if your taste leans towards a more contemporary and minimalist design, consider the allure of straight, floating, open-plan staircases. Characterised by its sleek lines and open structure, this staircase offers a subtle yet powerful statement. By incorporating premium materials like glass or metal, our designers can bring your vision to life, creating a stunning centrepiece that complements your modern interiors.
Custom Staircase Elements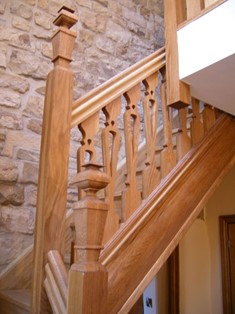 We understand the true difference lies in the details. While the overall design of a staircase is crucial, the custom elements truly elevate its uniqueness and give it a soul of its own.
Imagine a handrail that effortlessly blends contrasting materials, creating a harmonious balance between strength and elegance. Crafted from a combination of polished stainless steel and richly stained wood, this bespoke handrail becomes a tactile masterpiece. Our expert craftsmen ensure every curve and joint is meticulously crafted to perfection, delivering a tactile experience that speaks volumes about your taste.
When it comes to baluster designs, the options are endless. Our talented staircase manufacturers in Manchester can create intricate patterns, adding a touch of whimsy or classic sophistication to your staircase. From modern geometric designs to traditional decorative motifs, we pride ourselves on bringing your imagination to life.
Innovative Solutions for Challenging Spaces
We understand that not every home is blessed with vast expanses of space. However, this should not hinder you from experiencing the joy of a beautifully designed staircase. At Darcy Joinery, we specialise in creating space-saving staircase solutions that maximise functionality without compromising style.
One such solution is the ever-elegant spiral staircase. Are you looking to connect different levels of your home without sacrificing too much valuable floor space? A spiral staircase not only adds a touch of architectural intrigue but also serves as a practical solution. Our skilled craftsmen meticulously craft each step, ensuring a balanced and visually striking spiral that seamlessly integrates into your home's overall design.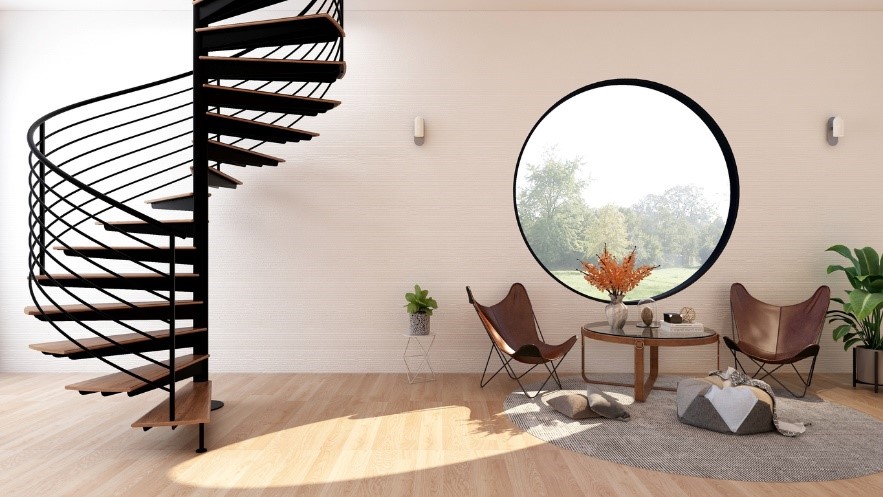 Using Glass and Light
Introducing glass elements into your staircase is an excellent way to achieve a sense of lightness and transparency. For example, our glass panel staircases allow natural light to pass through, creating a stunning visual effect and opening up your space. This not only amplifies natural light within your home but also provides a sense of openness and connectivity between spaces.
In contrast, the strategic use of metal accents can add an industrial chic or sleek modern touch to your staircase design, as seen in our glass panel staircases with clamps. This combination of materials offers a stunning juxtaposition against the warm tones of wood, resulting in a visually striking staircase that captures attention.
Elevate Your Home with Darcy Joinery
At Darcy Joinery, we're passionate about creating masterpieces that elevate the art of interior design. Our expert craftsmen blend traditional techniques with modern innovation to bring your vision to life. So, whether you desire a classic curved staircase, a sleek and minimalist design, or a space-saving solution for a challenging space, our skilled team is here to guide you through every step of your staircase renovation. Our commitment to outstanding quality, innovative design, and unparalleled customer service ensures a bespoke experience tailored to your needs.
Contact us today and allow us to create a unique staircase design that reflects your taste, elevates your interiors, and adds unparalleled beauty to your home.