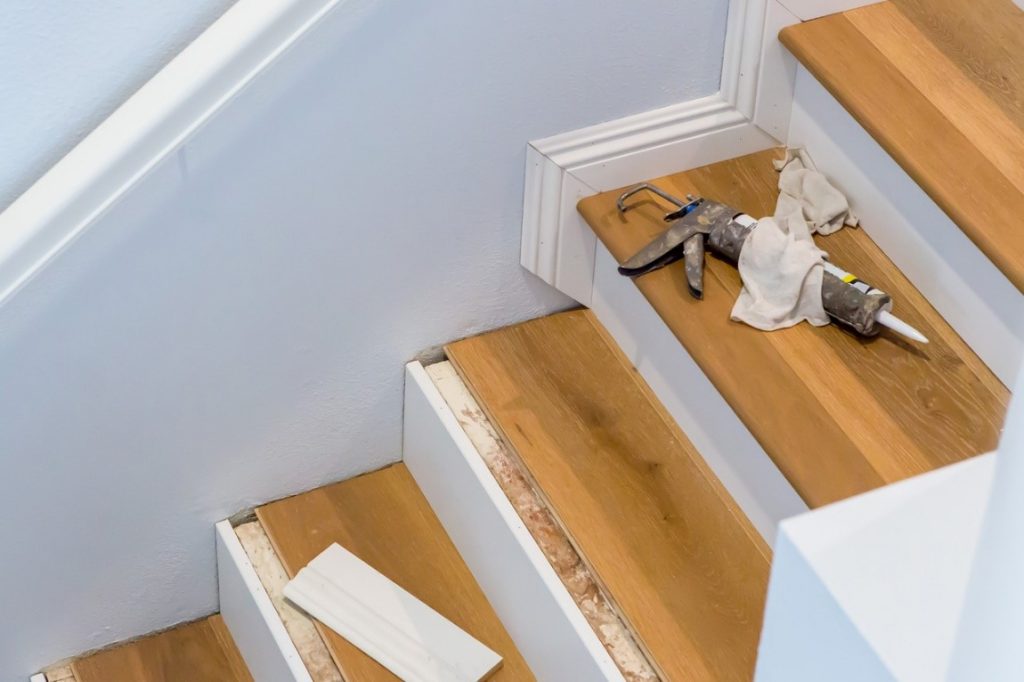 The staircase is the most essential feature of any multi-level home as it connects each floor seamlessly. A staircase can be the focal point that draws the eye or be tucked away in a corner, depending on the space available in the home.
If your staircase needs renovation, Darcy Joinery is here to help. In this blog, we're exploring how a staircase restoration and renovation can bring your home back to life.
The Benefits of Staircase Renovation
Staircases are often the first thing someone sees when entering a home, so if your staircase looks worse for wear, you can rejuvenate the space with a renovation. But what are the actual benefits of a staircase renovation?
Renovating your staircase may seem like a lot of work, but the benefits outweigh the risks. You could be updating the look, adding more functional space and increasing the home's value; let's take a look.
Update the look. Updating your staircase's look can bring it and your home a new lease of life, making the entire interior feel fresher and more modern.
Adding more functional space. Functionality is the new stand-out of staircases; many homeowners choose to include shelves or bookcases into the side of their staircases during the renovation process. Some have even included a small guest bathroom, fully utilising that cupboard under the stairs.
Increasing the home's value. No one wants to buy a home that has an outdated or damaged staircase. If you are planning to sell your home, renovating your staircase can make your home more appealing to any potential buyers.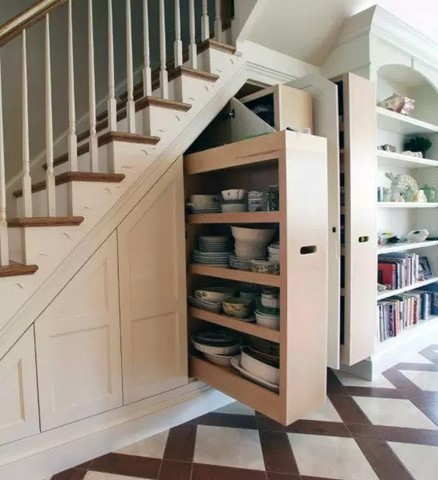 Staircases can truly be a statement piece of your home, so treat it to a rejuvenated look with a staircase renovation.
Signs Your Staircase Needs A Renovation
There are many signs that your staircase needs renovation. Many of these signs come from everyday use; the constant foot traffic is often the cause of these signs. Therefore, it is good to keep an eye on the structure and condition of the staircase as the years pass.
While a few scratches and bumps are normal for stairs, some larger issues would need to be addressed when it comes to renovation. These are:
Creaking or damaged treads
Loose railings or posts
Structural issues
Water damage
All these factors are major concerns for safety. Nothing lasts forever and your staircase ages quicker than you might release. So, if you have noticed any of these signs, whether a small squeak or a more significant issue, we can help.
Different Types of Staircases
You may not believe it, but there are many distinct types of staircases that could feature in your home. From space saving staircases to aesthetically pleasing designs. Staircases are available in all spaces and sizes and can fit any budget or design. We have listed four of the most popular staircases commonly used in modern homes; take a look below.
Straight
This staircase has no twists and turns; this style is hugely practical and convenient, allowing a straightforward ascent and descent.
Straight stairs can also be one of the easiest designs to build, they do not need supporting structures, and the measuring for railings is much simpler than with other, more intricate designs.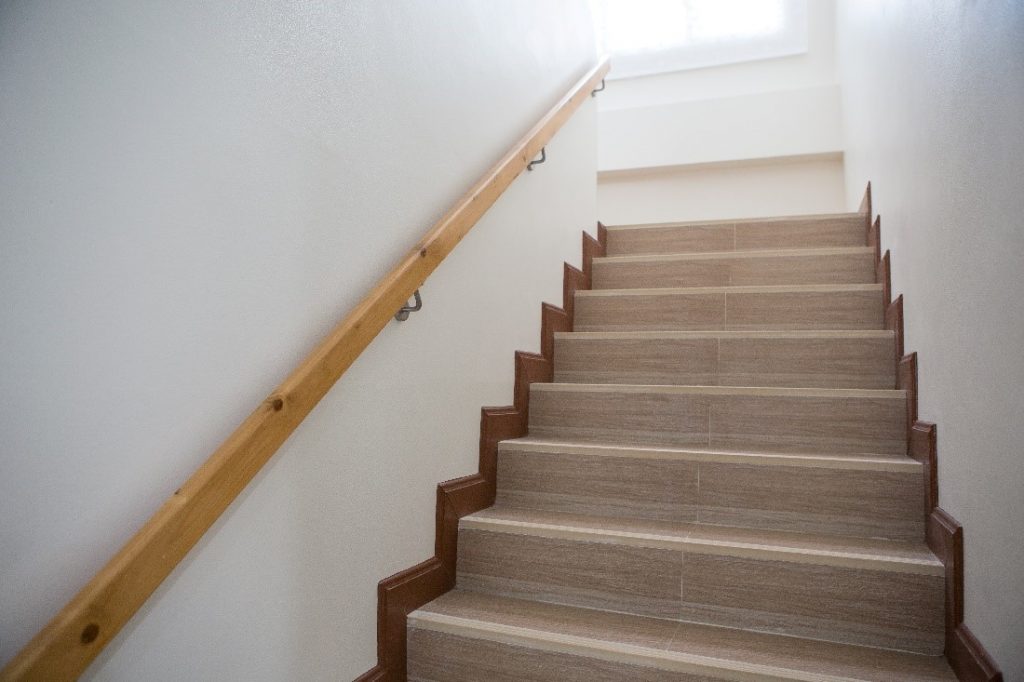 L- Shaped
L-shaped staircases are similar to straight staircases but have an additional bend at some portion of the stairs, creating a transition point. This design is an excellent feature for space-saving, working incredibly in the corner of a room or out of sight.
They are more challenging to build than their straight counterpart and require support. In addition, the handrails will require more planning to construct, and L-shaped stairs could cause some issues when carrying bulky items up to the next floor.
Curved
A curved staircase can make quite a statement in the entryway of a home. Of course, it takes a lot of space to create a dramatic curve, but if you are got limited space, you can still build this staircase if you work with reliable staircase manufacturers such as ourselves to design a more subtle curve.
Bifurcated
Nothing will WOW your guest quite like a bifurcated staircase. It is an elegant, over-the-top staircase with one wide set of stairs centred in the middle of the entryway. This set of stairs eventually breaks off into two sets of stairs, each taking you in a different direction.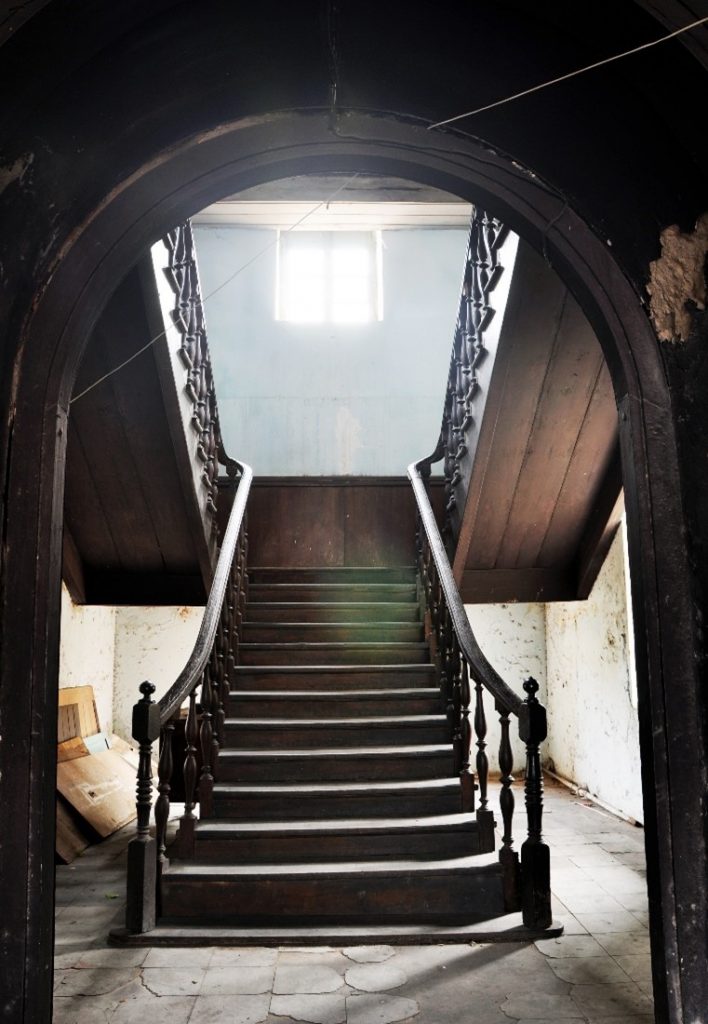 The Renovation Process
Choosing to renovate your home is a huge commitment and takes time, money, and energy to get right. Whilst many of us might want to get stuck in right away, there is still much to consider and many people to have various conversations with.
We have a blog on some of the biggest home renovation mistakes and how to avoid them; take a look and find out how to prevent them.
Choosing Darcy Joinery
We produce standard straight-flight staircases and kite winders in high volumes. In fact, it is our bread and butter. In recent years, we have introduced varied materials into our staircase projects, such as glass balustrading, stainless steel hand railing, stainless steel wires and stainless-steel inserts into newel posts.
We constantly strive to achieve higher levels of innovation in our products, so if you think that your renovation is too unusual and no one else will touch it, those are the projects we get excited about. You will benefit from a staircase manufacturer who wants to give you what you want, and that remains safe and within compliance.
Contact us today for more information; we have a team of experts in staircase restoration that are ready and waiting to answer your questions.