Bored with the usual designs of doors on offer at your local DIY store?
We can produce all kinds of internal and external made to measure doors to your exact specification in an array of timbers.
We manufacture:
Cottage doors, Barn Doors, French Doors, Georgian Doors, Colonial doors, Garage Doors etc.
All our doors are of traditional mortise & tenon construction, we only ever use PUR glue during the assembly of our doors to ensure optimum long lasting quality and an unbreakable joint!
We can manufacture doors in 36mm (internal use only), 44mm (standard for external use) or 56mm for ultimate strength and stability.
Various types of panelling is available in our doors: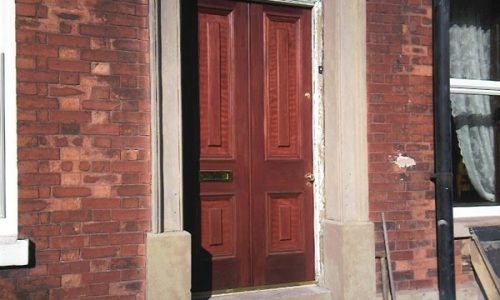 This is a panel made from solid timber (usually laminated for stability) with a gently curved rebate around the perimeter to give a raised effect once installed into the door.
This type of panelling is seen typically in Colonial 6-panel / 4-panel doors.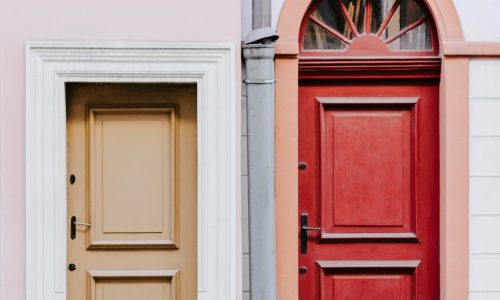 This is a flat panel usually in a sheet material such as WBP plywood, once installed into the formed aperture of the door a sufficiently detailed moulding is applied to the perimeter of the opening to give the effect of a recessed panel.
This type of panelling is seen in many types of doors.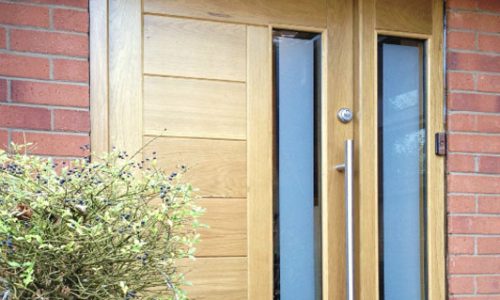 As the name suggests is made up of solid timber boards in various widths (usually scaled to suit the door size) machined to give a tongue and groove profile to each edge. All our doors with tongue and groove panelling are boarded inside and out to give enhanced weatherproofing properties.
This type of panelling is common to cottage doors and Barn doors.
Hardwood Doors in Manchester
Doors are available in:
Meranti, Sapele, Utile, Iroko, Idigbo, European Oak, Ash, Douglas Fir, Hemlock, Southern Yellow Pine.
We prefer not to make doors in Redwood as often problems can arise in the future with cracking, warping & twisting etc.
Door Frames:
We also manufacture standard door frames or grand entrance frames if you require.
All our door frames are a minimum ex 4×2 section available with or without wooden sills.
Contact us for more information about wooden front doors in Manchester.