Here in Britain we apparently have the smallest houses in Europe, so many homeowners are looking at ways to increase the space they have available. As an experienced staircase manufacturer, we often work with people who are putting in loft conversions to make more room, but we can also help to increase space with the design of the staircase itself.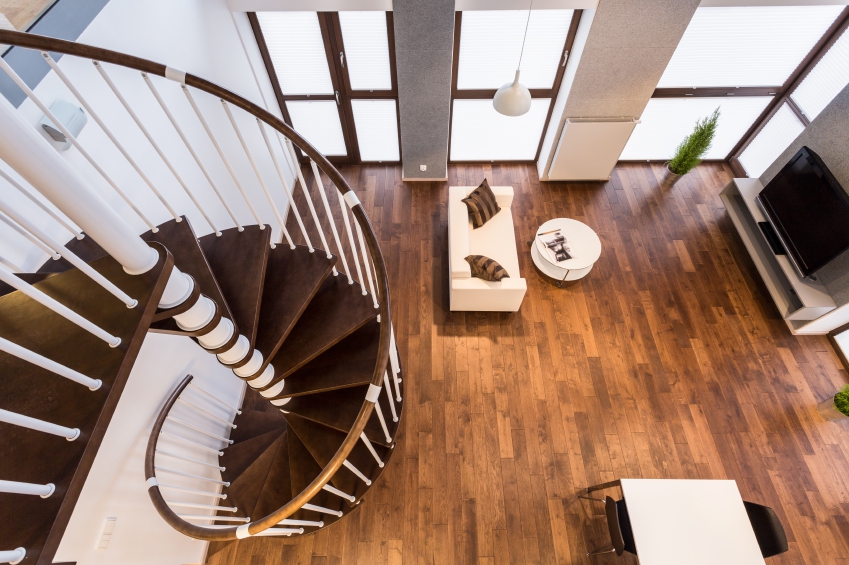 One of the most obvious ways to make space with a staircase is to use the space beneath for storage. This turns what can so often be wasted space into a practical area which you can use on a daily basis. The traditional cupboard under the stairs is, of course, a very popular option, but you can also use this area to create a shelving space, or a bespoke seating area. With a bespoke design, it's also possible to integrate storage into the actual staircase itself, by using the space of the risers.
Another way to save space is to decrease the amount of space taken up by the staircase itself. This is subject to restrictions, as the main staircase in your property must be safe to use in an emergency evacuation, but a secondary staircase or one that leads to only one room can sometimes be made using alternative designs. One of these is the "alternating tread" staircase; these can be made narrower than normal staircases because the treads are designed so you can only step on them with the correct foot. These look very unusual, and they can take a lot of getting used to.
Another popular option is to simply create the illusion of more space.
By making your home seem more open and light, you can make it feel bigger than it is. Designs which use light timber and open styles of balustrading such as glass or stainless steel wires help to make the staircase less of an obtrusive presence in the room, and more a design feature that accentuates the space of the room.
Here at Darcy Joinery, we offer a bespoke service to help you create exactly the right kind of staircase for your property – and indeed, we love to hear from customers with interesting or challenging projects. For more information, or to discuss your requirements, contact us on 0161 643 0500.