When it comes to interior doors, a majority of interior designers will choose simple hinged doors throughout, as they are inexpensive and easy to set up. French doors are very common leading out to gardens and patios, as they offer an unobstructed view out to the garden and a great sense of light and space. For those looking to create an impressive and exciting interior to their home, it is important not to forget what a door can add to a room, far from just being a transition between one room and another. Some of the more interesting and inspiring door designs include: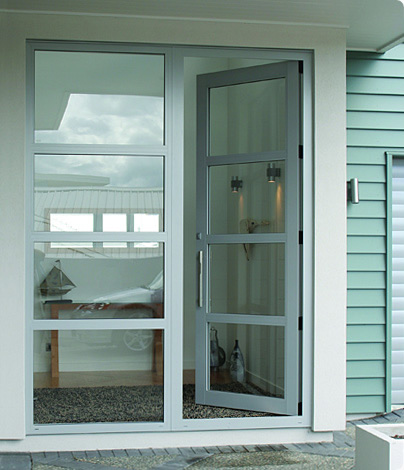 Pocket Doors
Pocket doors are a little more complex to set up but would be a welcome addition to a modern or futuristic home design. These doors slide back into a space which has been proportioned into the wall so that they appear and disappear smoothly. As a single door this looks modern and elegant, but with double doors the look is ultra chic. The doors could be painted a contrasting colour from the wall for a truly dramatic addition.
Dutch Doors
Dutch doors have been around for hundreds of years but they've only recently become popular again. Dutch doors are split in half so that you can open just the top or bottom half as you please. This would make a stunning addition to a traditional home design and would work best in the kitchen, or leading out to the back garden.
Bifold Doors
These doors fold back into themselves and are another fantastic option for a back garden or kitchen, but would also work anywhere in a contemporary building. Optimising space wonderfully, these doors can add more space to a smaller room or make large rooms look even grander. Be aware of the fact that these doors work best in glass, with a light setting in order to add space.
Find a great bespoke door supplier in Manchester with Darcy Joinery, who can help you to decide which doors will best fit your vision of your ideal home. Contact us to find out more.