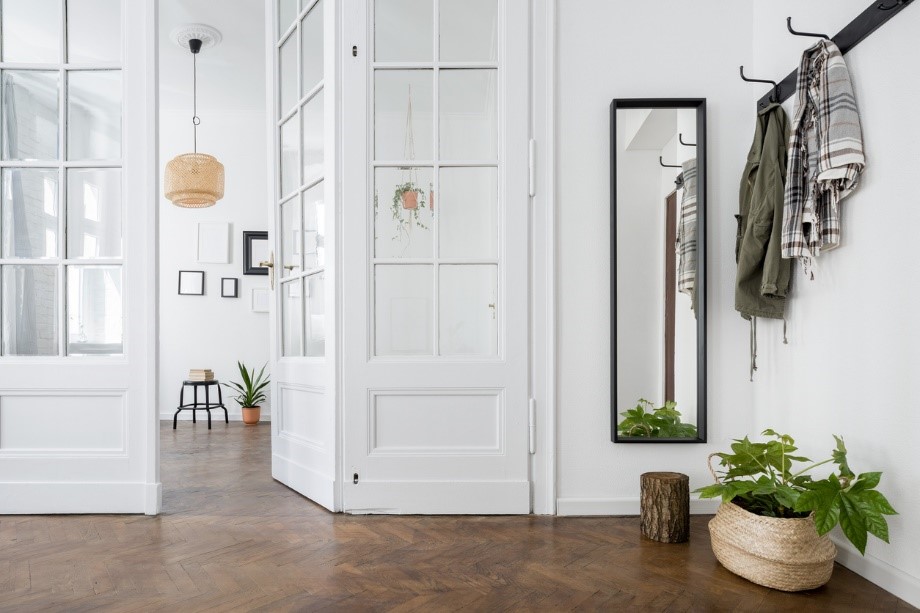 When it comes to interior doors, most interior designers will choose simple hinged doors throughout, as they are inexpensive and easy to set up. However, for those wanting to elevate their interior design and add a touch of drama, this can be achieved by choosing one of the following doors and installing something more exciting than simple.
A door can bring a lot to a space, so it's important that you choose a style that works for you, ties into the rest of your home, and looks impressive. Understandably, you may be unsure where to start, so we're here to help.
As leading door suppliers in Manchester, we're offering our expertise by exploring the different types of dramatic door styles available to help bring some excitement into your home.
Pocket Doors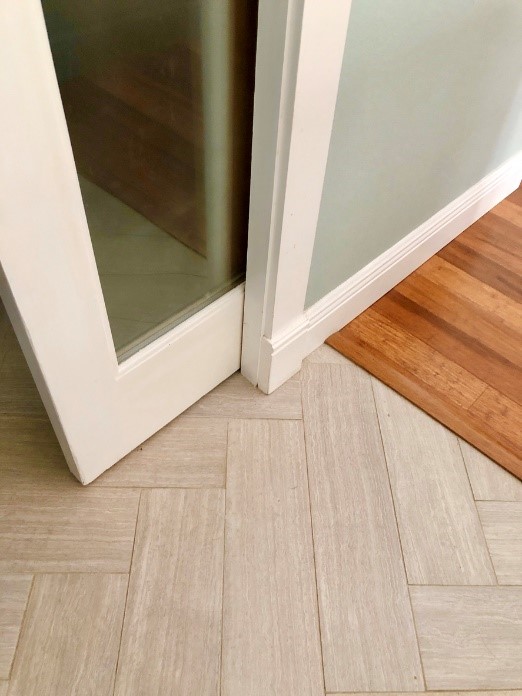 Pocket doors are a little more complex to set up but would be a welcome addition to a modern or contemporary home design. They slide into a compartment within the wall, rather than swinging on hinges like traditional doors and are a great way to save space, as they don't require any floor space to open or close. One of the benefits of pocket doors is that they allow for a seamless transition between spaces. For example, if you have an open-concept living area that you want to be able to close off for privacy or noise control, a pocket door can be a great option. When the door is open, it disappears into the wall, creating an uninterrupted flow between the two spaces.
Dutch Doors
Dutch doors, also known as stable doors, are divided horizontally into two parts, allowing the top half to be opened independently of the bottom. They're a popular choice for homes that want to add a touch of character and charm to their design, especially those with traditionally-styled interiors.
This door type offers many benefits, such as giving ventilation and natural light while still providing privacy and security. For example, the top half can be opened to let in fresh air and sunlight, while the bottom half remains closed to keep pets and children inside, which is ideal for the kitchen leading to the garden.
In addition to their practical benefits, Dutch doors can add drama and sophistication to a home due to their classic, timeless look that works well with various architectural styles. Here at Darcy Joinery, we can manufacture them from various wood types and customise them to fit any design aesthetic you require.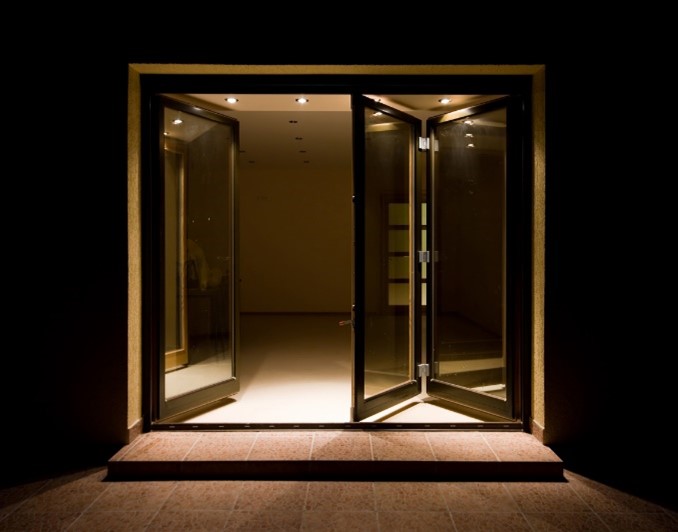 Bifold Doors
This type of folding door consists of multiple panels that fold in on themselves as they slide open. Often used to create large, uninterrupted openings between indoor and outdoor spaces, such as patios, decks, or gardens, bifold doors can be installed both internally and externally.
They offer many benefits, but one of the stand-out advantages of bifold doors is that they create a dramatic, statement-making effect in any home. In addition, this door type is perfect for adding a touch of sophistication to a space, as they create a seamless flow between indoor and outdoor living areas, ideal for busy family homes.
Bifold doors can be an excellent choice for elevating your home and adding a touch of drama. They're a stylish and practical option that can enhance the beauty and functionality of any home while creating a truly unique and luxurious living experience.
French Doors
French doors are a popular type of interior door that can bring a touch of elegance and sophistication to a home. Typically made up of two doors that swing open from the middle, they are often used to create an entrance to a patio or garden, making them an ideal option for a backdoor or balcony door.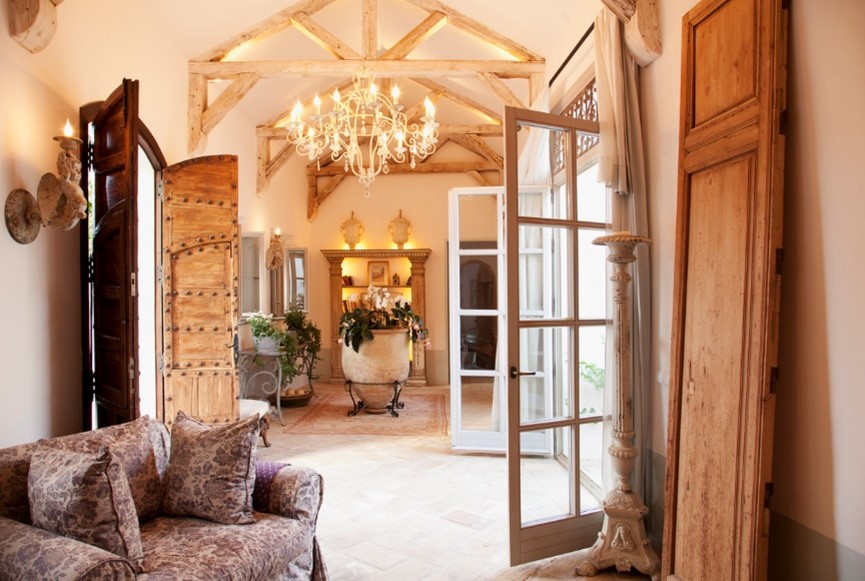 They allow natural light to flow between rooms, creating a bright and open feel, perfect for expanding a room and making your home feel more spacious. In terms of style, French doors are available in various designs and materials, and as leading door manufacturers, we can customise them to fit any décor. So, if you want to create a dramatic sense of scale and openness, French doors may be the answer.
How Can I Elevate My Wooden Interior Doors?
If you're bored of your existing wooden doors and want a way to elevate their style and bring drama to your home, here are a few ideas:
Add period moulding. Adding moulding around the edges is one way to add interest and texture to a plain wooden door. This can create a more formal and polished look and be customised to fit any style or décor, even if you have a more contemporary-styled home.
Paint or stain. Another way to add drama to a wooden door is to paint or stain it in a bold or unexpected colour. This can create a striking contrast with the surrounding walls or decor and add a pop of personality to a space.
Use decorative hardware. Upgrading the hardware on a wooden door, such as adding ornate handles or hinges, can be a great way to add interest and drama. This can be a simple and affordable way to give a plain door a more custom look.
Overall, there are many ways to elevate a wooden interior door and add a touch of drama. Whether through paint, moulding, or hardware, there are endless opportunities to make a plain door into a stunning design feature.
Of course, the best way to elevate your home is by replacing your current doors with one of the door types detailed above. So, if you're interested in doing this, we'd love to hear from you. The team at Darcy Joinery are always looking for exciting projects to get involved with, so if you have an out-of-the-box idea, we're the joiners for you.
Take a look at our door gallery to gather some inspiration, and get in touch today to start your design project.