When considering questions on interior design, people don't usually think first about staircases. Yet the staircase is often one of the central and most noticeable features of a house. For this reason, it is vitally important to take time and consideration when refurbishing or designing your stairs.
A Delicate Balance
Very often, staircases must be made to fit into a tight space, so the design must be practical, allowing for maximum height without being bulky or imposing on surrounding living space. However, this should not come at the cost of solidity and sturdiness. Nor should it mean that your staircase should look clumsy or squashed – a graceful, sweeping flight of stairs makes the surrounding space feel airier and gives your home a calming elegance. Choosing Darcy Joinery Ltd enables you to achieve this delicate balance between practicality and aesthetic in staircase design. Our staircase manufacturers Manchester have been perfecting their trade for over 30 years, and have turned staircase manufacturing into an art.
Here are Some of the Hot Staircase Design Trends of 2017:
Staircases With Graceful Curves
Curving and spiralling staircases never seem to go out of fashion, and in 2017 they're still just as popular as ever. Of course, not many of us have the space for a spiral staircase, but Darcy Joinery has the expertise to create the impression of flowing curves even within a limited and square or rectangular space!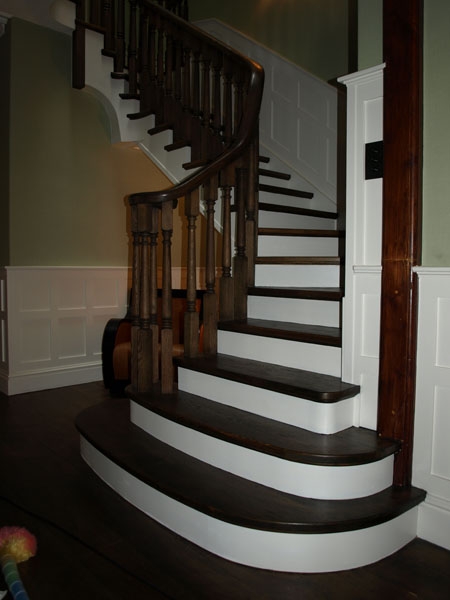 Hard Surfaces and Monochrome
Carpets are out, monochrome shades are in. That's why the simple wooden surfaces of our staircases are so stylish – they don't need to be painted over! Even the cheaper whitewoods can give your home a sophisticated look.
Glass
Staircases with glass not only look modern, but give a spacious feel to your house's interior. If you are low on space, this can be a fantastic way to make your home feel lighter and airier.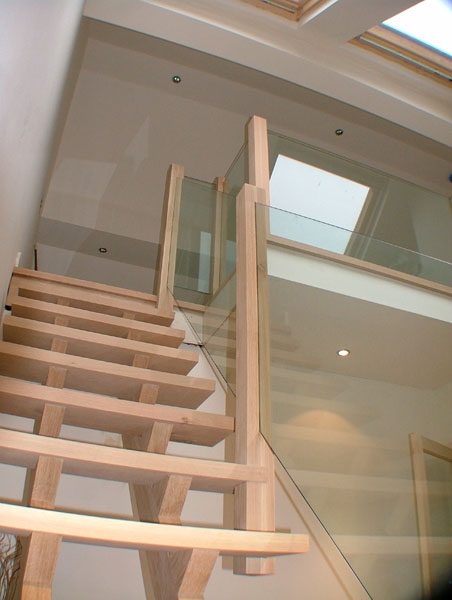 Storage
This is important if you are looking to maximise the space. Include under-stair bookshelves or cupboards which match the wooden design of the staircase.
For more information on what we can offer, please contact us today.