Japan is a country of innovation. Its people are creative and imaginative, artistic and adventurous; they revel in the idea of creating things that are unusual and will stand out, and this is just as true when it comes to interior design as it is any other aspect of design.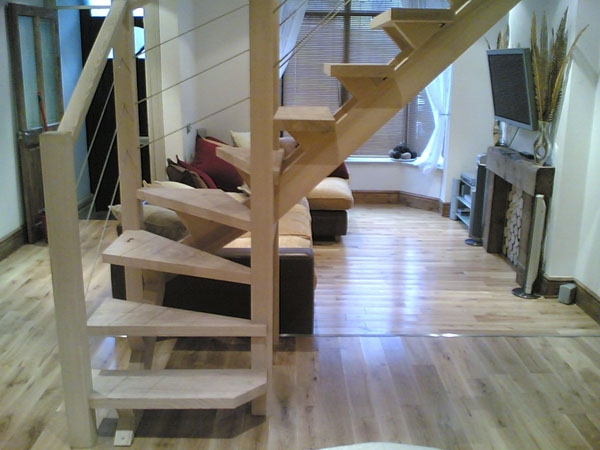 Though generally associated with technological advancements and outlandish robotic developments, Japan is a country that also values minimalism. The vibrant colours and hypnotic neon lights are a key aspect of Tokyo's bustling metropolis, but only from the outside. Once you enter a Japanese building you will more often than not be confronted by carefully crafted design that veers towards the subtle, rather than the ostentatious. In Japanese design, less is very often regarded as more.
Five Japanese Staircases That Are A Step Above the Rest
Japanese design is often at once intriguing and remarkable, and, at Darcy Joinery Ltd we've searched long and hard to pick out five staircases that represent the very best of Japanese interior design. If you've seen anything else that you think we've missed out, then why not send us your find?
• This staircase, straight out of Jim Henson's Labyrinth
• This ingenious design that makes use of every inch of available space
• This staircase that looks like it has been taken straight from a Super Mario game
• This staircase that is, pretty much, an art installation
• Or this spiral staircase that is quite simply a thing of beauty
Though these designs may have originated in Japan, there is no reason why a similar installation cannot be placed inside your home. At Darcy Joinery we welcome a challenge; if you see something you like, why not give us a call? We have a reputation for designing and producing staircases, doors and mouldings of impeccable quality, and we love nothing more than being given the opportunity to get our teeth stuck into a complex project.
Contact us via phone at 0161 643 0500, or drop us an email at info@darcyjoinery.co.uk. We look forward to hearing from you.