Nothing finishes off a home quite so effectively as a well-placed, exquisite staircase. The best thing about stairs is that they can be so varied in their style, making them not only ideal for a wide range of aesthetics but also perfectly suited to different kinds of properties. Many staircase types have been refined and developed over the years, and there are now many available styles to choose from.
Here is a brief overview of five of the most popular kind of staircase designs out there, and some of the primary properties that they are best known for.
Straight
Straight staircases look very impressive; they are stairs that do not change in any direction; they go straight up. They are hugely practical and convenient to use, allowing for the most straightforward ascent and descent, especially when people are laden down with bulky, awkward objects. Because they naturally encompass only a single span of steps, they are limited in terms of height due to the amount of linear space needed, but the visual impact of seeing a long and unbroken flight of steps will ensure that they always remain elegantly eye-catching in a home.
Straight stairs can also be one of the easiest designs to build, they don't need supporting structures, and the measuring for railings is much simpler than with other more intricate designs.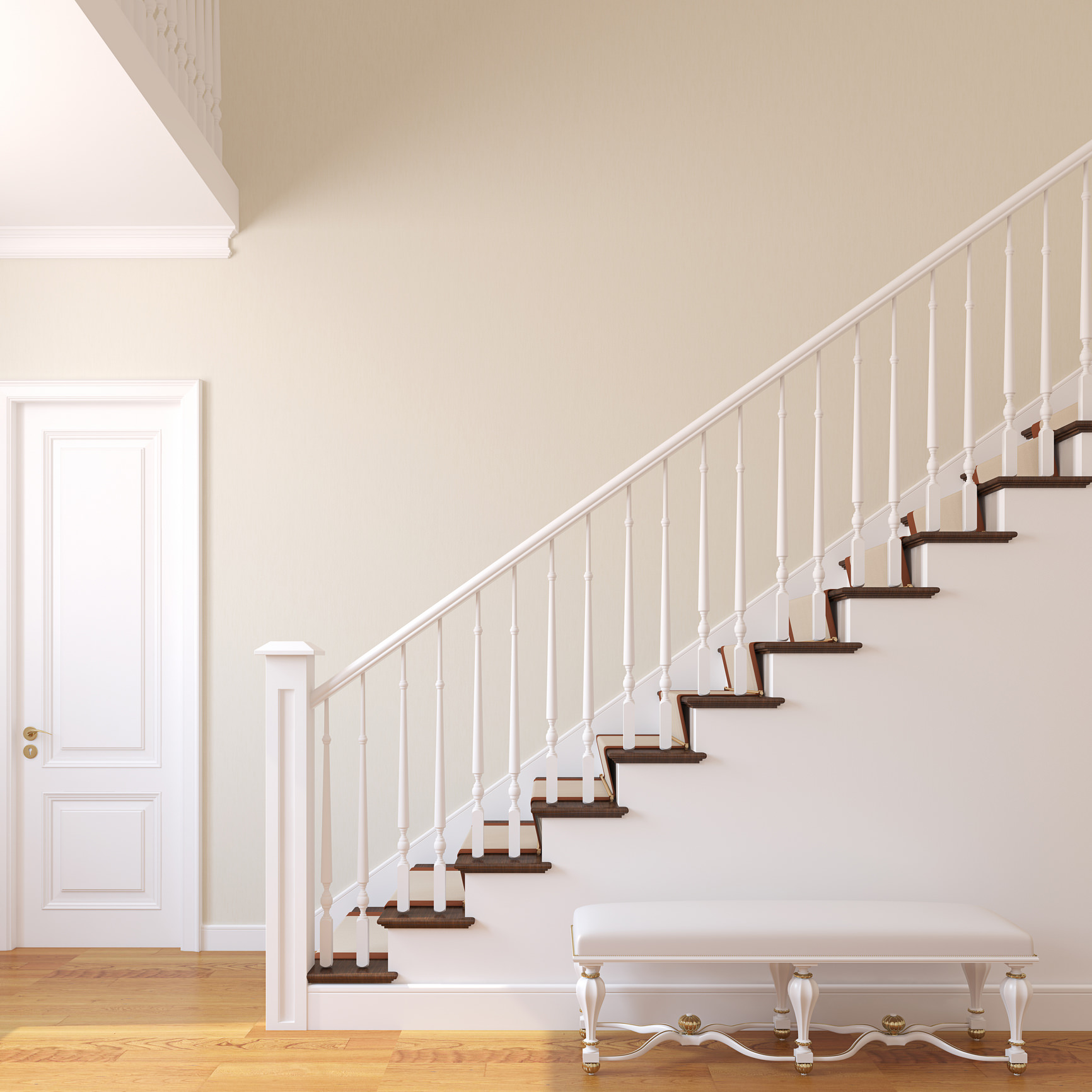 L-Shaped
L-shaped staircases follow a similar form to the straight staircase but with the addition of a bend in some portion of the stairs, usually accompanied by a landing at this transition point. The break is typically either at the quarter or the halfway point of the staircase and effectively creates a "break" that can make them a more comfortable style of staircase to use.
They are a visually interesting style that is often used for space-saving purposes and can work well in the corner of a room due to their shape. Depending on the size of the landing, you could incorporate furniture and fixings on them to give the stairs more substance in the home. L-shaped stairs are also considered safer than straight stairs due to the landing reducing the number of treads someone might fall in a given flight.
They are more challenging to build than straight stairs and will often require a support. The handrails will require more planning to construct, and L-shaped stairs could cause issues when trying to carry bulky, difficult items up to the next floor.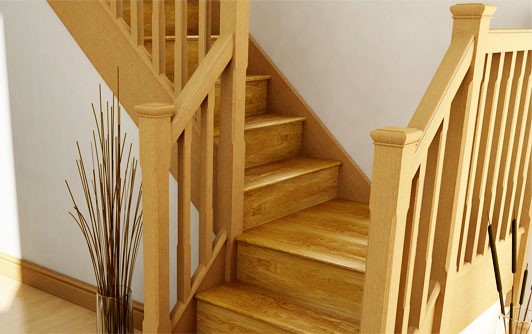 Winder
Winder stairs are similar to L-shaped stairs, but instead of a landing, these stairs incorporate a turn, with the steps at the corner transition. They can create an intriguing feature with their seamless transition and save on even more space in the home without the use of a landing.
Winder stairs are popular due to their compactness; however, they can be more challenging to navigate than L-shaped stairs and will likely require a centre support.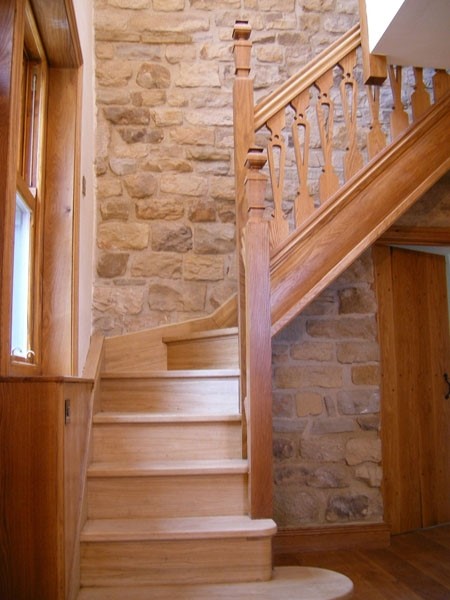 Spiral
Instantly recognisable and absolutely guaranteed to create a lasting impression, spiral stairs following a helical arc that intricately winds around a central post. Able to reach great heights while taking up very little space, spiral stairs are incredibly popular in properties where space is limited, such as city lofts.
Spiral stairs are also one of the most difficult styles to navigate, especially when trying to carry large items up the stairs. But they contribute such a sense of beautiful style to the home that they can't be beaten.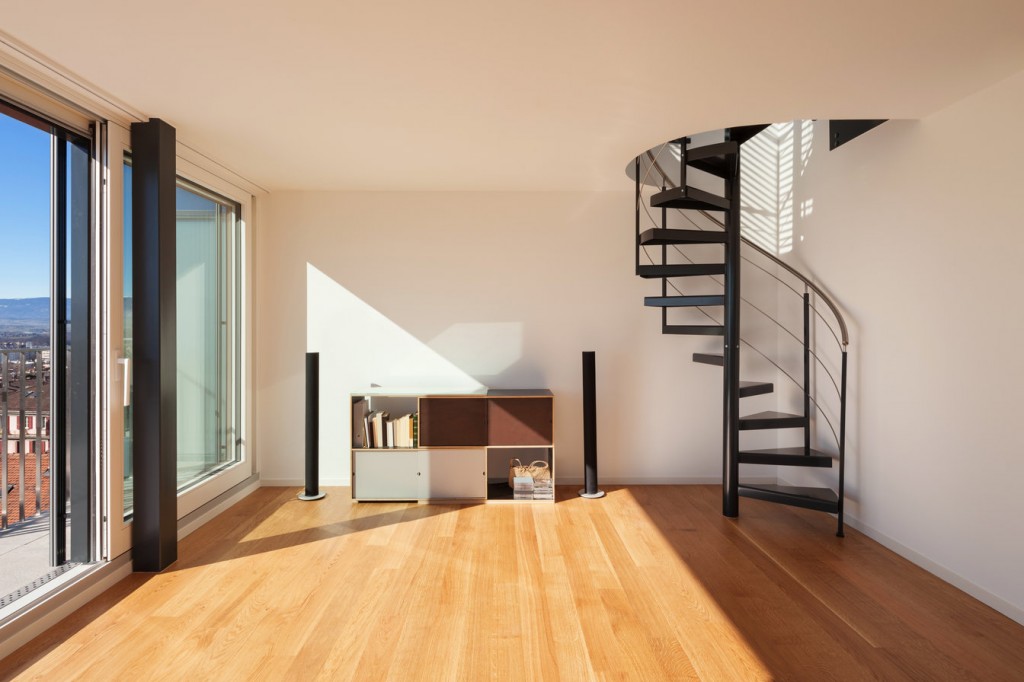 Curved
Like spiral stairs, curved stairs follow a helical arc but tend to have a larger radius and likely won't make a full circle. They can help create an elegant style and are best used in an entryway to make an impression.
They are also more challenging to navigate, and more difficult to build, meaning that can often be more costly to have built than other types of staircases. But the curved staircase is unparalleled in terms of sheer grace.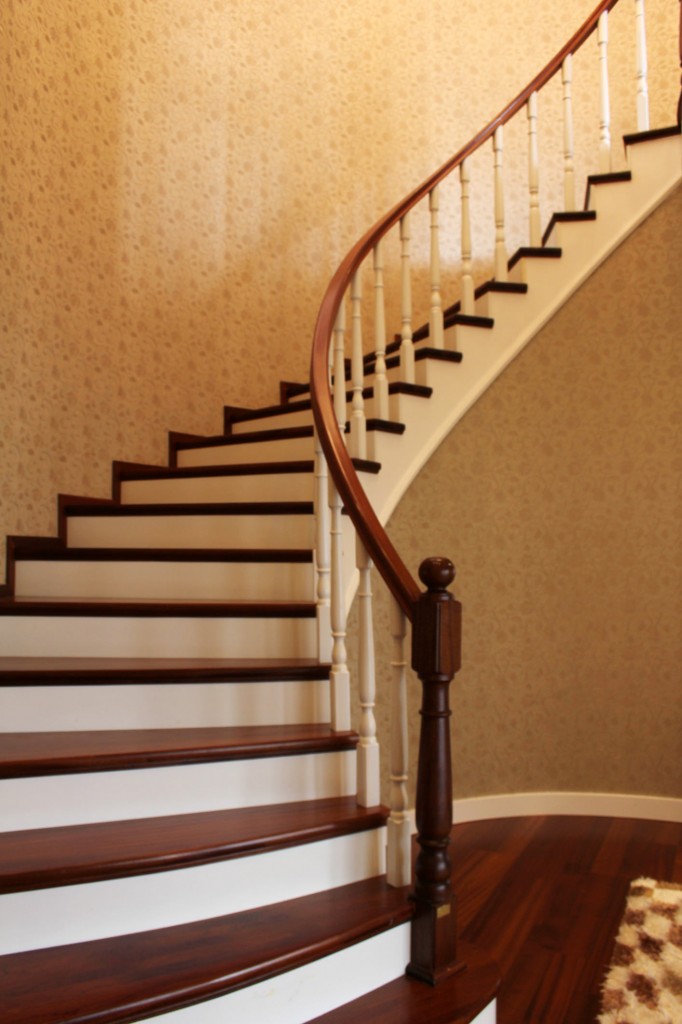 Here at Darcy Joinery, we are bespoke staircase manufacturer, and when we say bespoke we really do mean it. We can create any staircase that you might desire for your home. No matter how difficult or tricky your request might be, we are confident that we can achieve exactly what you're looking for. So, if you're looking for a loft staircase company, or bespoke joinery in Manchester, contact Darcy Joinery today.