Summer is just around the corner, hooray! And we all want our homes to be fresh, clean and tidy in time for the sunshine season. However, you may be surprised to know that you may actually need to replace your windows to improve your homes efficiency and lower your bill costs.
Due to general wear over time, windows can start to lack the ability in providing your home with high levels of efficiency and protection. So, whether you're currently wondering if you need to replace your windows, or have never even given it a second thought – here are a few tell-tale signs that it may just be time to renew your homes windows, and increase its' energy-efficiency.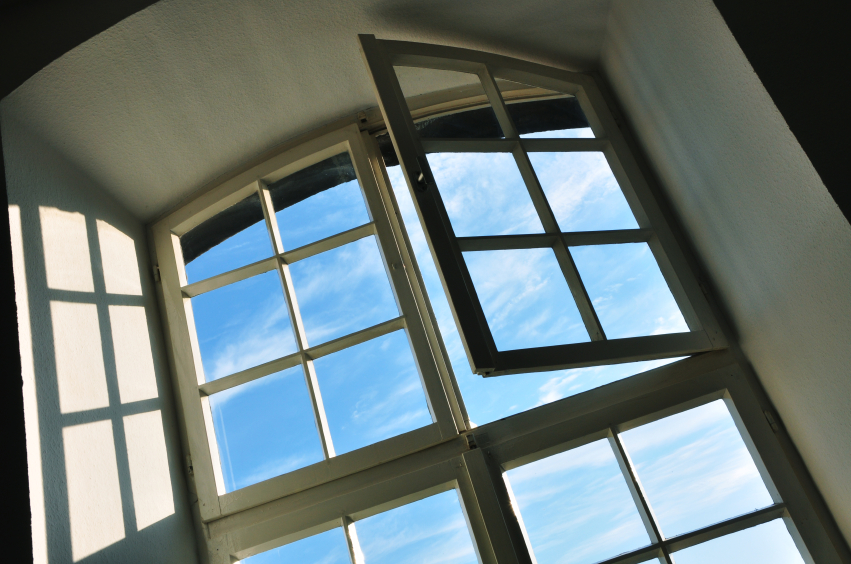 Condensation Inside Paned Glass
If your windows are double or triple-paned, you may start to notice condensation or fog inside the glass. This is a definite sign that windows are lacking in efficiency and will need to be replaced.
Condensation and fog between the glass panels can indicate seal failure, which allows moisture to enter the space between the panes. This means the windows are no longer creating a strong barrier against the cold air.
Drafts in Your Home
Even the best crafted windows will allow a slight amount of air infiltration, but it should never be a draft that you can noticeably feel. Windows will naturally become worn out over time and will slowly start to let more air in – however when they start to allow gusts of wind or full drafts inside the property, chances are they are no longer doing a productive job.
Another sign that your windows may be failing is if the corners of sash windows and frames are becoming lose and creating gaps, which encourage air flow to penetrate the window.
Difficulty Closing and Opening the Window
Sadly, if you are struggling to open and close your windows, it is probably time to get them replaced. This is especially obvious in older double-hung, sash windows that have issues with balance – if the balance mechanism is broken, windows are deemed obsolete and potentially even dangerous.
Energy Bills are Expensive
If your heating and cooling costs are slowly increasing, it is likely that you have an inefficient heating supply or windows that are simply not providing energy efficiency.
Replacing windows can often prove cost-effective as they will improve efficiency, having a knock-on effect on heating and cooling costs and something even lighting costs.
Here at Darcy Joinery, we are proud to be one of the UK's leaders in bespoke joinery and staircase suppliers. We provide high quality made-to-measure joinery to suit any home, and aim to only enhance a property's appearance both inside and out. For further information regarding our services please feel free to get in contact with our friendly team on 0161 643 0500 today!