If you want to make a real design statement in your home, then why not install a bespoke staircase? Nothing commands visual attention like a sweeping bannister or unusual treads, creating a sense of individual style and flair that gives your home a real wow factor. Here are some ways you can make it stand out from the rest: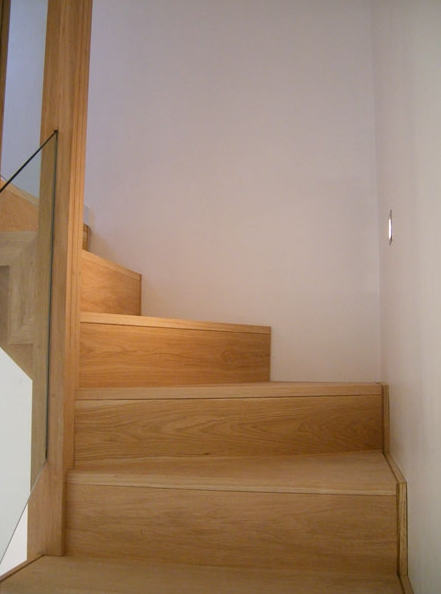 Make a Display of it
If you're short on storage space, then a bespoke staircase can make a stunning storage solution. Shelving can be built into the open sides of the staircase creating shelving for books or display cases for all your favourite objects.
Channel Period Style
If you have the space, there's no doubt that a beautiful English oak loft staircase with traditional carved spindles will certainly create the wow factor. The beautiful golden glow of oak is the perfect material to complement any interior, while the small details like traditional carvings and bannisters will create the perfect heritage effect.
A Beachside Theme
Instead of a grand oak staircase, consider stripping your staircase back for a casual beachside feel. Leave the wood bare and add an environmentally friendly water-based wood stain, then opt for a plain and modern bannister and spindles for a stripped back and relaxed effect.
Sweeping Curves
For a bold and architectural feature, add a sweeping curve to your staircase. Not only does a curved staircase create a huge impact but it's a lovely way of creating a visual link between two different levels in your home, for example up to a mezzanine level. Keep the area around your staircase uncluttered to show off its unique features.
Be Bold with Materials
A surefire way to create an arresting look with your bespoke staircase is to mix styles and materials. For example, replace traditional spindles with a pane of clear acrylic for a lightweight and modern feel, or blend a state of the art material like steel with a traditional wooden bannister. It's a striking way to add visual interest to your property.
Ask the Experts
If you're looking for a staircase manufacturers Manchester to create a bespoke staircase, contact us. We'll help you create an eye-catching staircase manufactured from quality materials and which is fully compliant with building regulations to enhance your interiors with personal style.