The desire for extra space is something that we all have in common; the good news is that you could have it, simply by transforming your loft or attic into a beautiful bedroom. This will not only make you fall more in love with your home; it will also increase the real estate value of the property itself. The loft is a perfect place for a bedroom – it is private, secretive and with a skylight.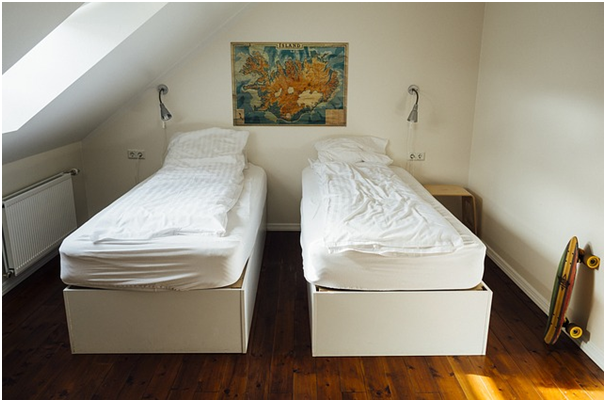 Planning
Before undergoing any renovation in your home, it is important that you work out your budget and decide on what it is that you want. If it is large enough for a master bedroom, make that your goal, however it may only be big enough for a single bedroom. Remember it isn't just the general aesthetic of the loft that you'll need to consider, but the heating as well. Modern homes may already feature insulation and heating in this part of the home; older properties will not. So what do you need to make a loft space luxurious and liveable?
Easy Access
If you're converting the attic, you can't just leave the loft ladder there as a way of accessing it; you need to make it easily accessible with quality stairs. As a loft staircase manufacturer, we know exactly what it takes to create a gorgeous staircase feature that isn't just practical, but a beautiful feature too. The kite staircase is perfect for the loft conversion as it is space-saving and looks great!
Natural Lighting
Before conversion, lofts are often dark and dingy with very little natural light, so it is important to allow natural lighting to flow into the room by installing a skylight. You should also try to include statement lighting to add a little of pizzazz.  Use mirrors for a fantastic space enhancing technique!
Decor

The loft-to-bedroom conversion has an incredible amount of potential so dress up the decor with
vivacious colours and exciting patterns to transform the loft into a bright space that is wonderfully attractive. Make sure that the bed is the centrepiece; natural wood looks exceptional in this type of space, especially if you're after a rustic atmosphere.
A successful loft conversion requires thought and careful planning; but it will be more than worth it in the end! As bespoke joiners in Manchester we can help you to transform your loft by supplying practical, high quality and utterly stunning features for your home.
For more information in regards to our services please get in contact. Call us on 0161 643 0500 or email info@darcyjoinery.co.uk.