Fitting a brand-new staircase doesn't need to be difficult, if you know which staircases best fit different spaces. Your builder or architect may insist that they're unable to build a staircase that complies with building regulations, but at Darcy Joinery, we use innovative tools and skills to make sure your building is kitted out with the best staircase possible. It doesn't matter what size of space you have, we will be able to find a solution!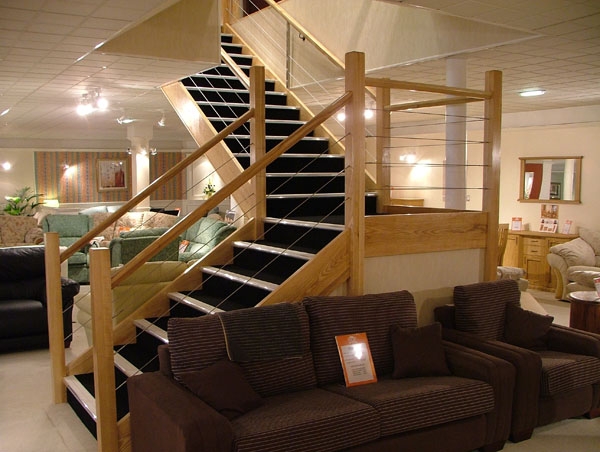 Small Space
You might have a small amount of floor space, or perhaps you're looking to make more use of the top or bottom floor and don't want a staircase taking up much room. If this is the case, a kite winder staircase is perfect for you. This type of stair curves around walls and pillars, ensuring that it's compact and fits into a tight space.
Average Space
In an average-sized room, you can get away with different types of staircase. Standard flight staircases are the most common, and these can look any way you want, with the possibility of glass balustrading, stainless steel wires or wood, depending on your interior design preference. You could also opt for quarter landing stairs. These are straight stairs that include a small landing and are best suited if you need to change the direction of the stairs.
Large Space
Got a big hallway, foyer or room? Then you'll want a staircase that balances out the features of the room. A straight stair with a central landing gives you plenty of space and means that your staircase won't look shrunken in a big room. Another type of staircase that suits this space well is a geometrical, or curved, stair. If your space is in a public building or mansion, you could also select a bifurcated stair; a small set of stairs that lead up to two wider staircases.
Whatever your space, we'd be delighted to talk to you and offer you something different. Get in touch with our friendly sales team here at Darcy Joinery, the expert staircase suppliers and fitters in Manchester, and we'd be happy to help!