So far in 2018, we've seen a hockey-stick effect in the popularity of handcrafted furniture including bespoke doors and designer staircases. But interior design is so much more than what sits inside a home. Here are four trends you're likely to see affecting homes across the UK.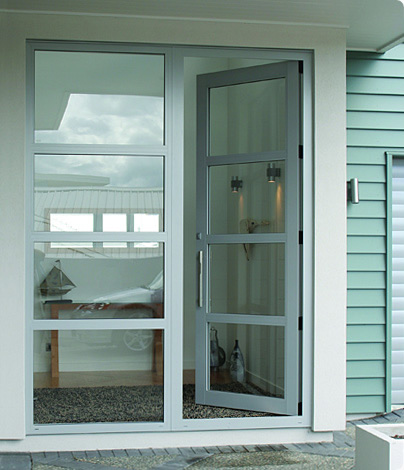 The 'Instagram Effect': Colourful Kitchens
Large areas in the home, such as the kitchen, are attracting a lot of dark blue cabinetry. Some are calling this the 'Instagram effect': that white walls have been so Instagram-friendly over the past few years that we're seeking something a little less clinical in our wooden details.
As we move into summer, we're likely to see more intense pops of colour in joinery, so look out for red or green painted wood.
A Cinematic Use of Natural Light
Helping to create visual changes throughout the day, large avenues of natural light are increasingly framed by dark window frames. The playful juxtaposition of light and dark is often used by interior designers to give a cinematic feel to exceptional views.
Dark, Deep, Natural Oaks
Now that buildings can be made from just mud and natural wood, there's a decline in materials like steel and concrete. Adaptable, strong materials like natural oak are having a moment and this trend is moving into joinery in kitchens, living rooms and bedrooms.
And while the Scandi domination of interiors in recent years has given people an inclination towards light, bleached woods, we're now ready to move to darker, more dramatic and timeless shades of wood. Mahogany and textured walnut bring contrast and depth to rooms that were once sterilised by an all-light aesthetic.
The Design is in the Detail: Bespoke Handles and Glamorous Hardware
More creative joiners will enjoy this trend. Creating unique details, like large timber door knobs, can make a home feel personal, creative and unique to the family living there.
As well as this, accents like tapware will get a modern twist with brass, chrome and matte black being the new palette of choice.
Custom carpentry and expert joinery make any home elegant and personal. For bespoke joinery in Manchester, get in touch with us today on 0161 643 0500 or email us at info@darcyjoinery.co.uk.