Period features are all the rage in homes across the UK. Whether it's high ceilings, classic fireplaces, wood beams or sash windows, people are continually opting to add these classic features into their modern homes to give them that extra touch of elegance.
Sash windows happen to be a particularly popular choice, and they originate as far back as 1670. These windows are made up of two moveable panels, otherwise known as "sashes", that slide up and down (or side to side) in grooves. They can be opened at the top or bottom, and typically don't have any outward swing.
Sash windows from Darcy Joinery are available with three different mechanisms: traditional ones with weight ropes and pulleys, sprung spiral balances, and slide and tilt, which allows them to tilt inwards for easy cleaning of outside surfaces.
Sash windows are typical of the traditional Georgian, Edwardian and Victorian properties. Here are the reasons why you should consider installing sash windows in your home.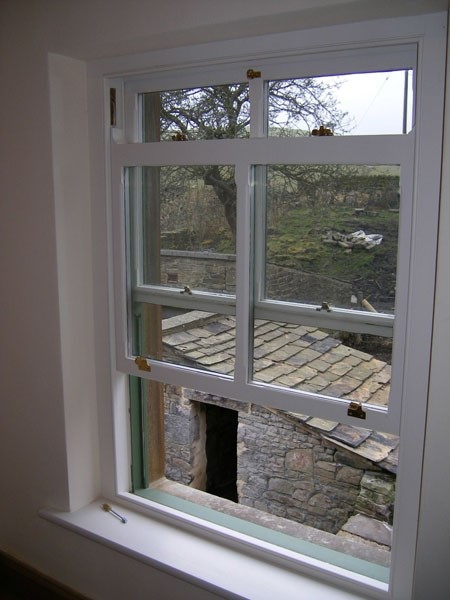 Safe and Secure
When fitted with appropriate locks, stops and bolts, sash windows can protect homeowners from unwanted entry better than other kinds of windows. For example, some locks can prevent the window from being fully opened, offering you the flexibility of being able to open the windows to ventilate or cool down a room, but only by a small amount that won't leave enough space for burglars to sneak in.
They are also great for homes with children, as locks can be fitted that will not allow children to open them, such as placing the lock at the top of the window where little hands can't reach.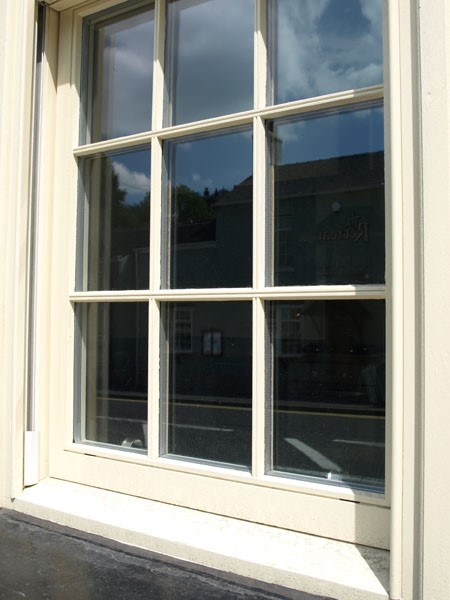 Energy Efficient
Sash windows might seem old fashioned, but that doesn't mean they can't be fitted with double or even triple glazing to achieve the highest level of energy efficiency. By increasing the energy efficiency of your windows, your home will benefit overall by retaining heat, reducing those energy bills and doing your part for the environment. Not to mention that timber is a natural insulator, making timber sash windows an even better choice for your home.
Low Maintenance
Sash windows are effortless to maintain. Traditional timber windows are finished with a long-lasting coat which allows them a lifespan of between 60 to 100 years. When you invest in good-quality sash windows, they will last you a very long time with little to no maintenance.
Durable
Sash windows are less likely to distort under their own weight than other styles of window. Less distortion means longer life, so you can be comfortable knowing that your windows will be an investment for the long-term. In fact, some sash windows don't need to be serviced for more than 150 years. Compared to the likes of uPVC windows, which can become brittle and discoloured due to exposure to the sun, timber has a much longer lifespan when taken care of.
Add Charm and Character
There's no denying that sash windows are beautiful; they give a house a certain elegant charm that can only come from their resemblance to the windows of quaint English villages. Their aesthetic attributes, particularly when made from timber, are stylistically stunning and truly keep the traditional look of a property.
In fact, if you live in a conservation area, sash windows may be the only kinds of windows you're allowed to use to replace your current windows. Areas considered protected or historical must be held to a certain standard of appearance and may have strict rules about any changes made to how it looks. And these requirements also often include the likes of doors and windows only being permitted to be made from timber.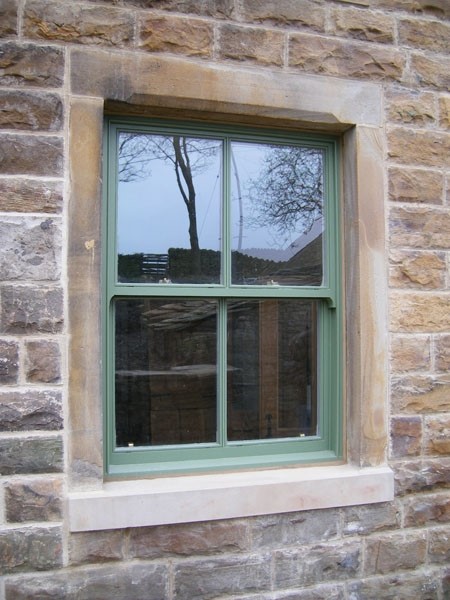 Fortunately, at Darcy Joinery, we provide high-quality, bespoke joinery in Manchester. Our windows, doors and staircases are made to order and are available in a wide range of different timbers. We have over 30 years of experience in the joinery trade, and our products are designed to integrate perfectly into your interior design, combining quality materials with a superior finish intended to give the pieces longevity.
If you're looking for sash windows in Manchester, Darcy Joinery can help create the windows of your dreams. Contact us today to find out how our team of highly skilled craftsmen can provide you with beautiful, truly bespoke joinery.