Sash windows are a sophisticated, elegant addition to any property. Their function is just as important as their style. Often associated with Georgian, Regency or Victorian properties, you may think that sash windows are not appropriate for modern homes where double glazing is the preference. However, sash windows can still be used to create a beautiful, traditional style with all the modern inclusions that people expect from their windows.
Here's everything you need to know about sash windows.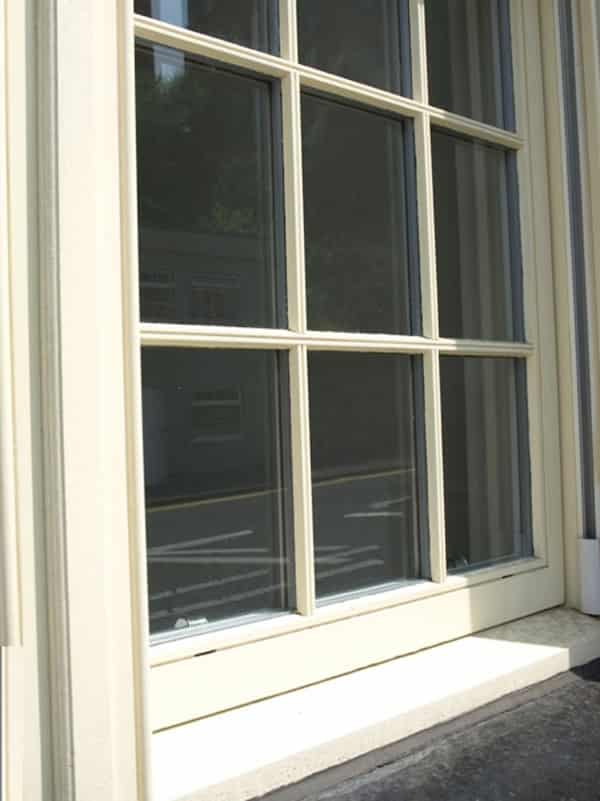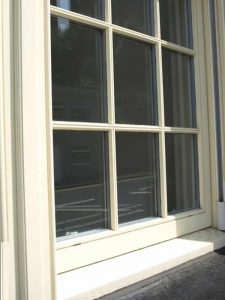 How Do Sash Windows Work?
"Sash" refers to a single frame for glazing; a traditional sash window has two sashes that slide up and down. A sash window works by balancing a sash with a counterweight hung on a cord which is concealed in a box frame. Typical sash windows have a sill, top and bottom rails, timber linings, sash weights and cords. These elements all work in tandem so they can move freely and function effectively.
Types of Sash Window
The style of sash window you're thinking about replacing in your home will need to match the period-style of the time. Different kinds of style evolved in sash windows throughout the different time periods, so it's important to get it right.
The period dictates the number of panes in each sash separated by astragal bars:
Georgian – These have six over six, but eight over eight windows were also common during this time.
Victorian – Two over two were popular during the Victorian time, but other configurations can be found during this period, such as sash windows with just a single light, and the inclusion of sidelights.
Edwardian – Six over two panes were the most common, but there are other variations in style.
Horizontally sliding sash windows were sometimes known as "Yorkshire sash", where either one or two of the panes could slide open.
Repair or Replace Sash Windows?
If you're updating your home or undertaking a period renovation project, it's important to try and retain as much of the original window as possible. If the timber sashes can be restored and waterproofed, this is a much better option than replacement. However, if the windows are beyond repair, seek out a company that has experience manufacturing authentic replacements.
By repairing rather than replacing, the property will be able to retain more of its original character and charm, yet you will still be able to benefit from the thermal performance of double glazing and draught-proofing if the glass is replaced. Issues like sticking sashes and rotten frames should be fixable with help from a professional, allowing you to retain that period charm.
Timber vs uPVC Sash Windows
As with any kind of window, the choices are typically timber or uPVC. In some conservation areas, however, only timber is acceptable as the plastic alternative cannot achieve the same tactile effect.
Here are the benefits of timber sash windows:
Durable
Excellent insulator
Long-lasting (with proper maintenance)
Variety of finishes
uPVC is often substituted for timber; it comes in a wide range of colours and finishes. Here are the benefits of uPVC:
Low maintenance
Cheaper than timber
Energy efficient (but not sustainable due to the inability to recycle them)
Most people would agree that sash windows should be constructed in their traditional timber to retain the charm and character for which they are known. And if you're restoring a period property, it will likely be the only way to recreate the effect you're after.
Can Sash Windows Be Double Glazed?
Although single glazed windows might be traditional for period properties, modern regulations often require double or triple glazing for windows in new homes. You may also be concerned about the energy efficiency of period properties, meaning you may want to opt for double glazing when renovating windows. It is possible to have sash windows with double glazing, but careful attention will need to be paid to ensure the delicate look is not lost in modernisation.
At Darcy Joinery, we use the duplex glazing system. This is mainly used in conservation areas where thin glazing bars are a requirement but cannot be achieved with double glazed units. This duplex system is manufactured by forming the divisions of each pane inside the double-glazed unit with a spacer bar that matches the perimeter. The timber beads are then applied to the external surfaces of the glass to give the illusion of separate pieces of glass.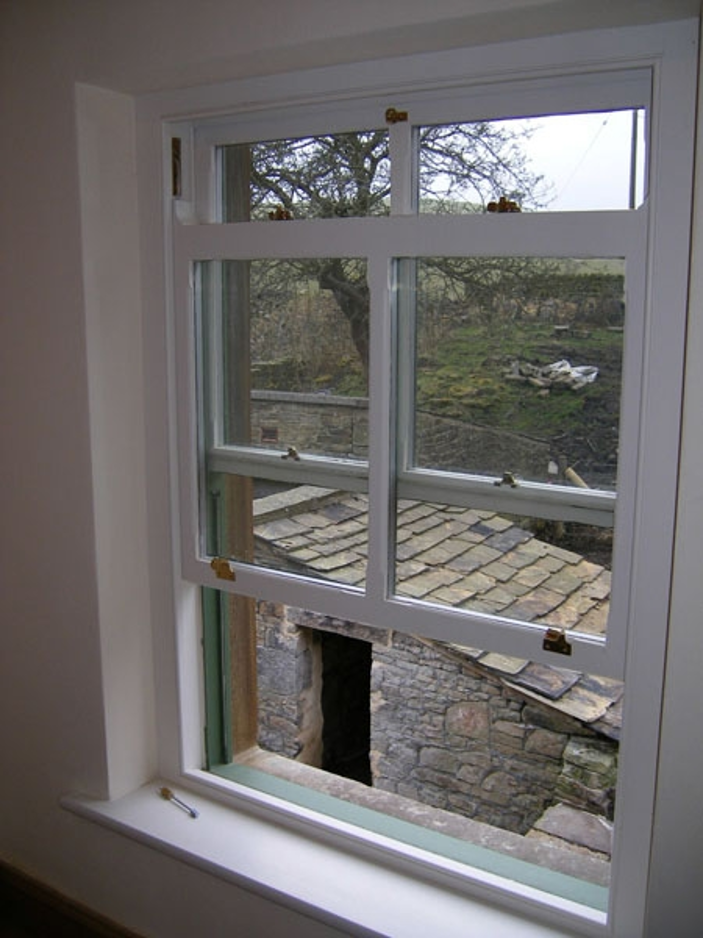 We can provide you with sash windows in Manchester, crafted to perfection by our expert joiners. Contact Darcy Joinery today to find out more.