Here in the UK, we have the smallest houses in Europe, so many homeowners are looking at ways to increase their available space. As an experienced staircase manufacturer, we often work with people who are looking for a space-saving solution in their home with their staircase.
Staircases are essential for multi-storey homes, but they can take up a lot of room. However, with some clever designs, you can make the most of the space you have available while still benefitting from a stylish, functional staircase. Here are some ideas for space-saving staircases.
L-Shaped Staircase
L-shaped staircases have a similar form to the straight staircase, but with an additional bend at some portion of the stairs that creates a transition point. The small landing is typically a quarter or half of the way up the stairs; it can create a nice break point that makes the stairs comfortable to use, especially for those with mobility difficulties.
The design of the L-shaped stairs makes them great for space-saving. They work incredibly well in the corner of a room, out of sight and taking up much less space than a typical straight staircase. If you have a straight staircase or another staircase type taking up too much room, switching to an L-shaped staircase can really save on floor space.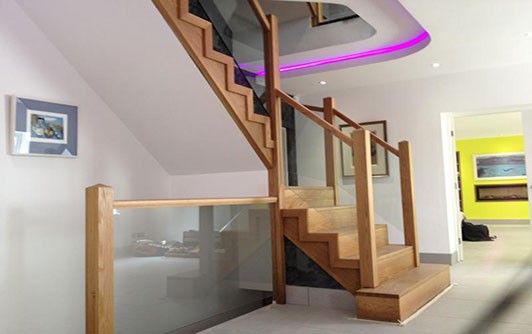 Winder Staircase
Winder staircases have a similar design to the L-shaped staircase, but instead of a flat landing, it incorporates a turn within the steps at a corner transition. This creates an intriguing feature that can create even more space due to the lack of landing. However, a landing can be a great place to add some furniture or storage furnishings, which you cannot have on winder staircases.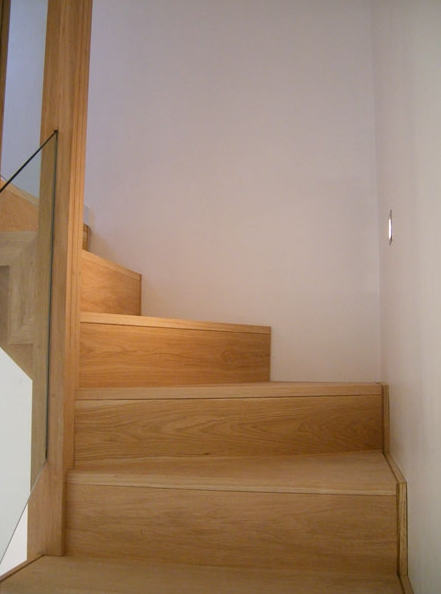 Spiral Staircase
Perhaps the most space-saving staircase design of them all, the spiral staircase is less common in households but provides a fantastic space-saving solution. The stairs follow a helical arc that winds around a central post. It can take you to the next floor of a house with very minimal space needed for installation. They are, however, tricky for those with limited mobility and can be difficult to climb while carrying large items.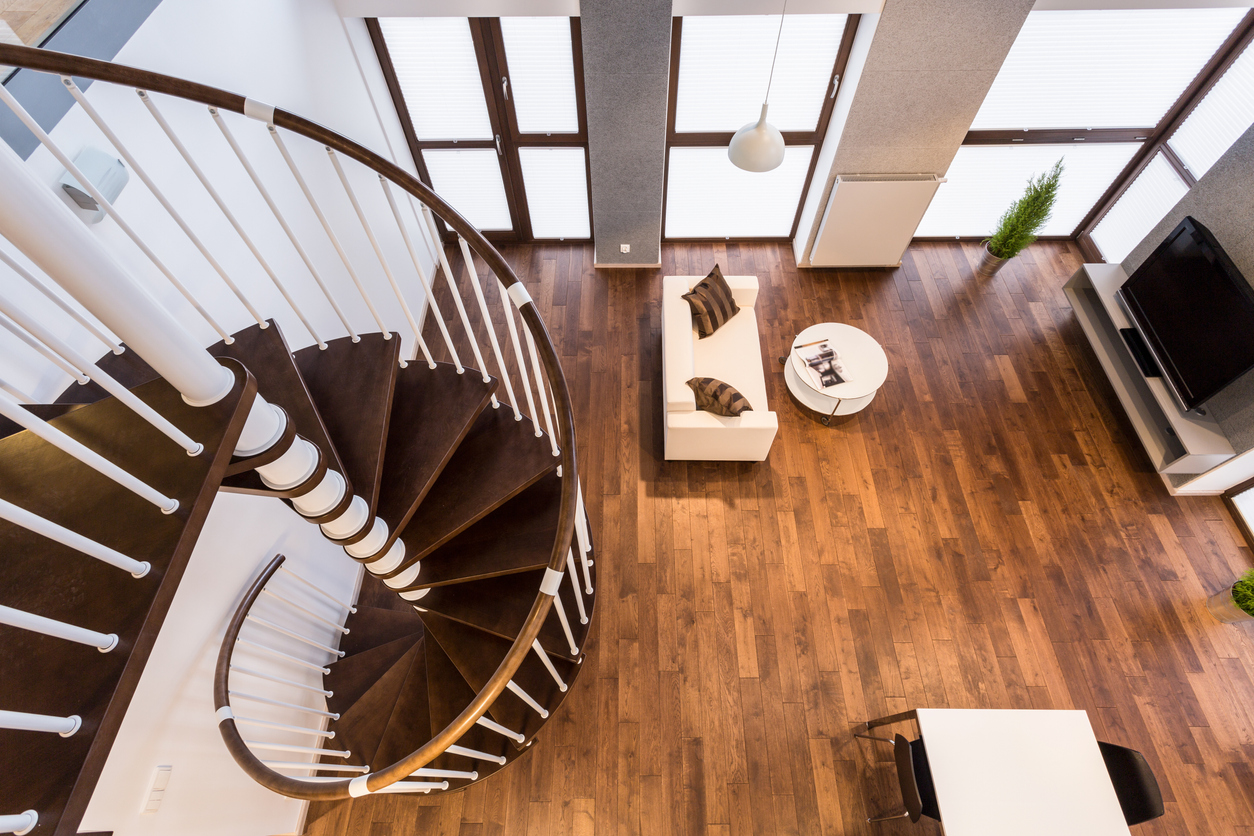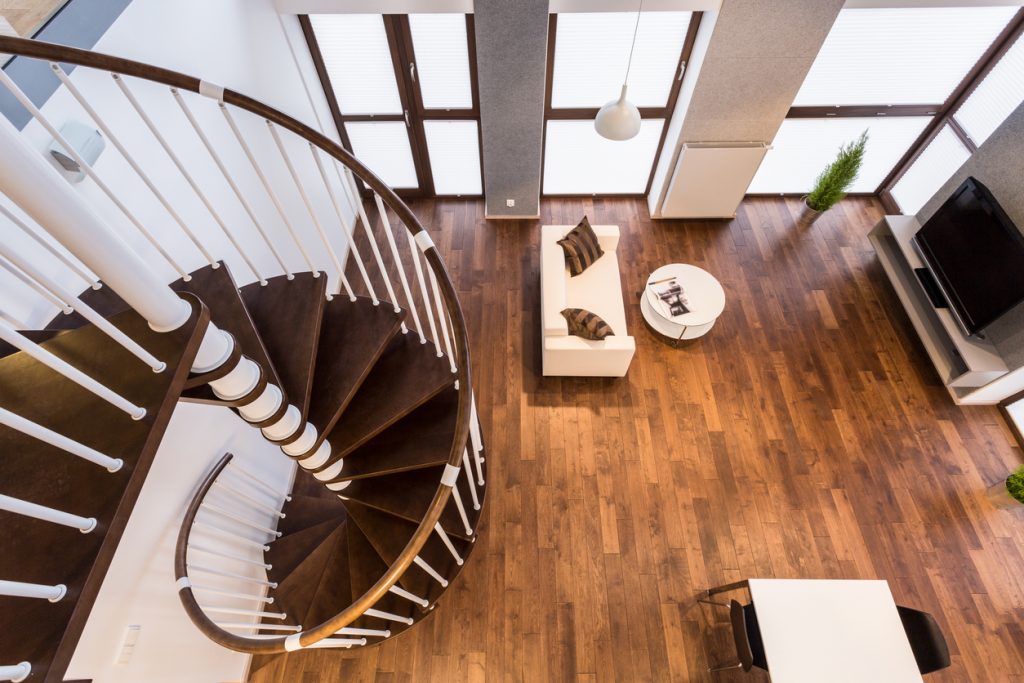 Use the Space Under the Stairs
Aside from the type of stairs, you can also create more space in your home by incorporating more space-saving ideas into their design. You can utilise creative and unique ways to store belongings in the space beneath your stairs. You could create almost an entire room under the stairs with a little cubby hole for a desk and computer or a cosy reading nook. You could also turn the under space into its own cupboard or drawer set.
Rather than wasting all that under-the-stairs space, make the most of it with your own storage solutions or by setting it up into a unique space that can be utilised in the home.

Storage in the Stairs
Your stairs take up so much space in the home; you should put that space to work. Design stairs that incorporate storage solutions into the actual steps themselves so you can get the most from all that wasted space.
You can install drawers into the actual stairs themselves or a drawer beneath the stairs built into the design. Work with your joiner on a space-saving design that allows you to not only have a fantastic, functional staircase, but one that can have multiple uses as a storage unit.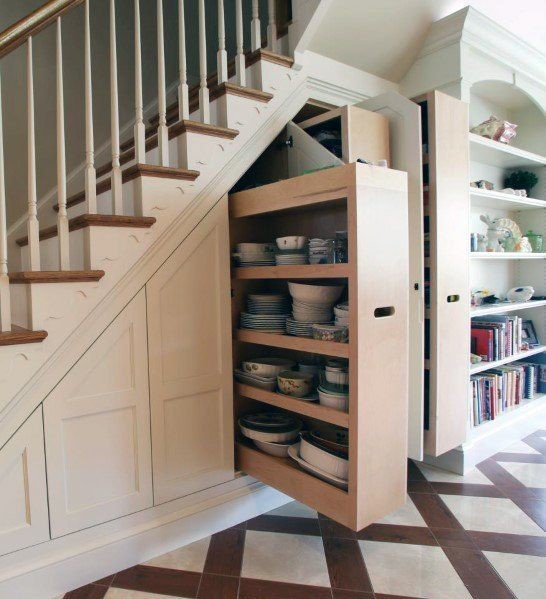 Create the Illusion of Space
Should all else fail, you can always create the idea that you have more space than you actually do with a few simple design techniques. The use of light in your home can have a real impact on the look of a room. The more light, the roomier your home will look.
Consider a staircase in a light-coloured timber with white balustrading to reflect more light into the space. Or consider open styles of railings made from glass or stainless steel that will help the staircase appear a less intrusive presence in the room, accentuating the room's space.
We hope that these ideas have inspired you to get more creative with your next staircase project. Here at Darcy Joinery, we offer a bespoke service to help you create exactly the right kind of staircase for your property. We love to hear from customers with exciting or challenging projects, so if you're looking for staircase manufacturers in Manchester, contact us today.