Have you ever considered having a solid wooden staircase in your home? Timber staircases create a beautiful, rustic aesthetic that just can't be achieved with other kinds of materials. It has been used for building homes for many centuries and can be used to craft truly bespoke pieces that are unique to your home.
At Darcy Joinery, we can craft a staircase in a wide range of timbers to ensure that you find the correct type of wood for your staircase project, in terms of colour, durability and usage.
Here are six advantages of having a wooden staircase in your home.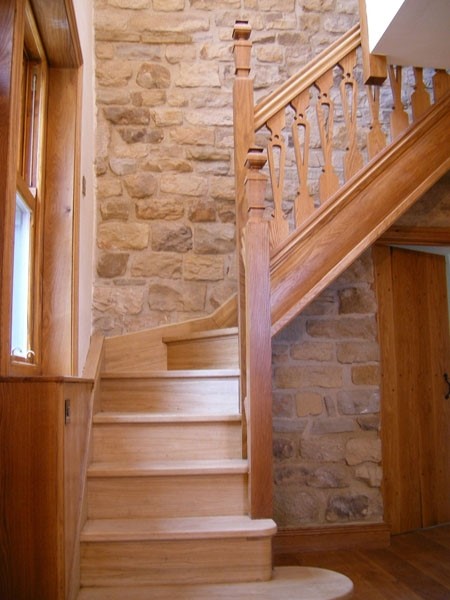 1. Durable
Timber is a strong and resistant material, making it perfect for heavy-duty structures. One of the key benefits to using wood for your staircase is that it will last for many years, so while it might seem like a hefty investment initially, you most likely won't need to replace it within your lifetime.
It can also withstand being painted, varnished and waxed to help give it further protection and prevent wear and tear. This allows you to alter your staircase according to the style and design you like, so you can modify its shade to suit any change to your home's décor. So, rather than having to redecorate or get a new staircase when you no longer like the colour, you can always change it to suit your new aesthetic, without having to worry about potentially damaging the stairs.
2. Minimal Cleaning
Unlike carpeted staircases, wood can be easily cleaned and maintained. Staircases are often victims of spillages and muddy footprints, especially in homes with children. Fortunately, when you have a timber staircase, you can mop and brush these dirty marks and spilt liquids with ease.
Better still, even if you do end up with a stain that won't shift, timber can be sanded and varnished to give it new life, so it looks brand new.
3. Change the Atmosphere of Your Home
A benefit of wooden staircases is that they bring a sense of the outdoors to the inside for a more natural-looking interior design. If you were hoping to add a touch of tradition, a wooden staircase would be the perfect way to achieve this vibe. Also, a wooden staircase provides the illusion of a bigger space as they are both practical and straightforward.
4. Beautiful Appearance
There is just something about timber that brings out a stunning natural look in the home. With its natural colours and the detailing of the wood, its distinctive grain and beautiful shades going from light yellow to dark browns, timber is the ideal material for crafting unique pieces for your home.
Timber staircases can also be effortlessly combined with other materials to give a broader range of style aesthetics. Glass can be used to give your staircase a contemporary look, so you can still enjoy a timber staircase without having to go rustic. Whatever your style is, it can be achieved with a beautiful wooden staircase.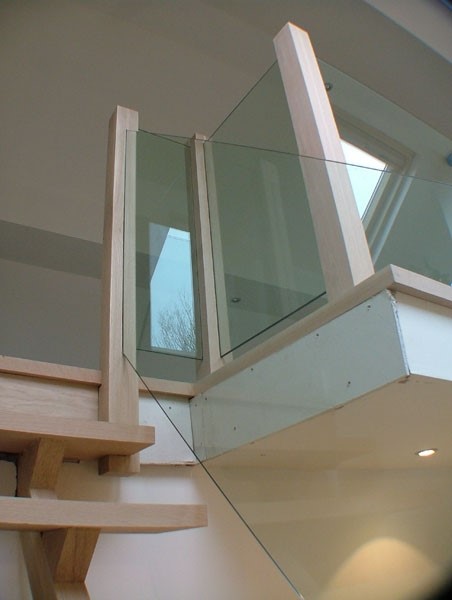 5. Create a Focal Point
Most likely, the first thing anyone notices when entering your home is the staircase. If you are one for making a statement, ensure that your staircase has the wow-factor – and a wooden staircase certainly achieves this. They can be designed in modern, minimalistic or detailed vintage styles, all of which will be sure to catch the eye of your guests. Wooden staircases are grand, but not too striking, which is the perfect combination.
6. Add Value to Your Home
You may not be aware of this, but a wooden staircase could add real value to your home if you decide to sell up. One reason is that they are timeless in style and design. Although the initial cost of the staircase may be slightly more than expected, you will certainly make your money back if you eventually decide to move, which is a real advantage to take into consideration.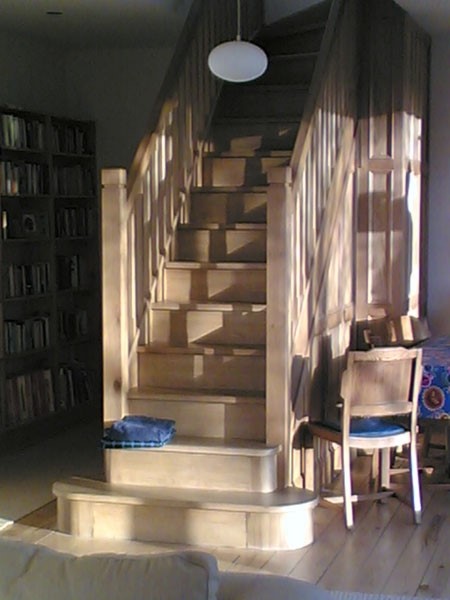 We hope you've enjoyed this look into the wonderful world of wooden staircases. At Darcy Joinery, we can create the staircase of your dreams. Our team of highly experienced joiners can make you everything from a simple straight staircase to your very own unique, designer staircase. If you're looking for staircase suppliers or a staircase manufacturer, contact Darcy Joinery today.