Have you ever considered having a solid wood staircase in your home? We provide a wide range of woods to ensure that you find the correct wood type for your staircase project, in terms of colour, durability and usage.
Here are five advantages of having a wooden staircase over other options.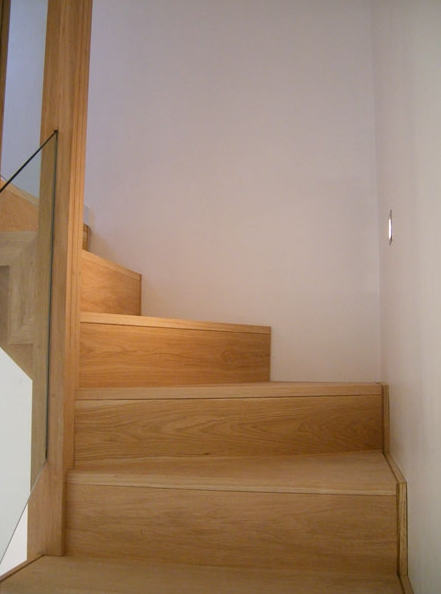 1. Durable
The benefit of having solid wooden stairs is that they are extremely durable and will last for years, while hardly showing signs of wear. This is all down to maintaining the correct treatment and they can be coated with varnish to ensure that the wood is always protected.
2. Minimal Cleaning
Unlike carpeted staircases, wood can be easily cleaned and maintained. There is no need to worry about muddy footprints or spillages as wood can be mopped and brushed with ease.
3. Change the Atmosphere of Your Home
The great benefit about wooden staircases is that it brings a sense of the outdoors inside for a more natural interior design. If you were hoping to add a sense of tradition, a wooden staircase would be the perfect option to achieve this vibe. Also, a wooden staircase provides the illusion of a bigger space as they are both simple and practical.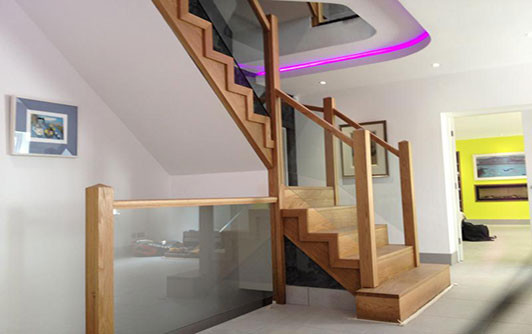 4. Create a Focus Point
Most likely, the first thing anyone notices when entering your home is the staircase. If you are one for making a statement, ensure that your staircase has the wow-factor – and a wooden staircase certainly achieves this. They can be designed in modern, minimalistic or detailed vintage styles, all of which will be sure to catch the eye of your guests. Wooden staircases are grand, but not too striking, which is the perfect match.
5. Add Value to Your Home
You may not be aware of this, but a wooden staircase could add real value to your home if you decide to sell up. One reason is because they are timeless in style and design. Although the initial cost of the staircase may be slightly more than expected, you will certainly earn your money back if you eventually decide to move, which is a real advantage to take into consideration.
If you would like any further information on Darcy Joinery, staircase manufacturers in Manchester, please contact us today to learn more.